Congratulations! You're getting married!! How exciting!
It's an exciting time, with lots to plan, and most of it very exciting - but for some people the thought of dancing in front of a room full of people, even ones that love and support you, is just too much to handle. But have no fear - RhythmAddict is here to help you. Whether you want a simple and elegant slow dance, or a classic foxtrot or waltz, or even a fully choreographed dance to your choice of songs - we've got you covered.
We know that along with the joy of the upcoming event, you're also looking at lots of expenses. Your guests may not remember the expensive little favors that get thrown in the trash at home, but they will remember a graceful, fun and engaging first dance by the couple they came to support at the start of their new lives together.
Here at RhythmAddict we customize each of our wedding dances to each of our unique couples, so whether you're looking for something fully choreographed, or you prefer to learn some moves and apply them in a dance, we absolutely can do either. Our goal in either is to ensure that your personality shines through so that on your big day it doesn't look like a bunch of choreographed moves, but it's more about you as a couple and dance moves that look natural.
And we try to make it as easy as possible to say yes to your very own customized first dance by offering packages to fit any budget.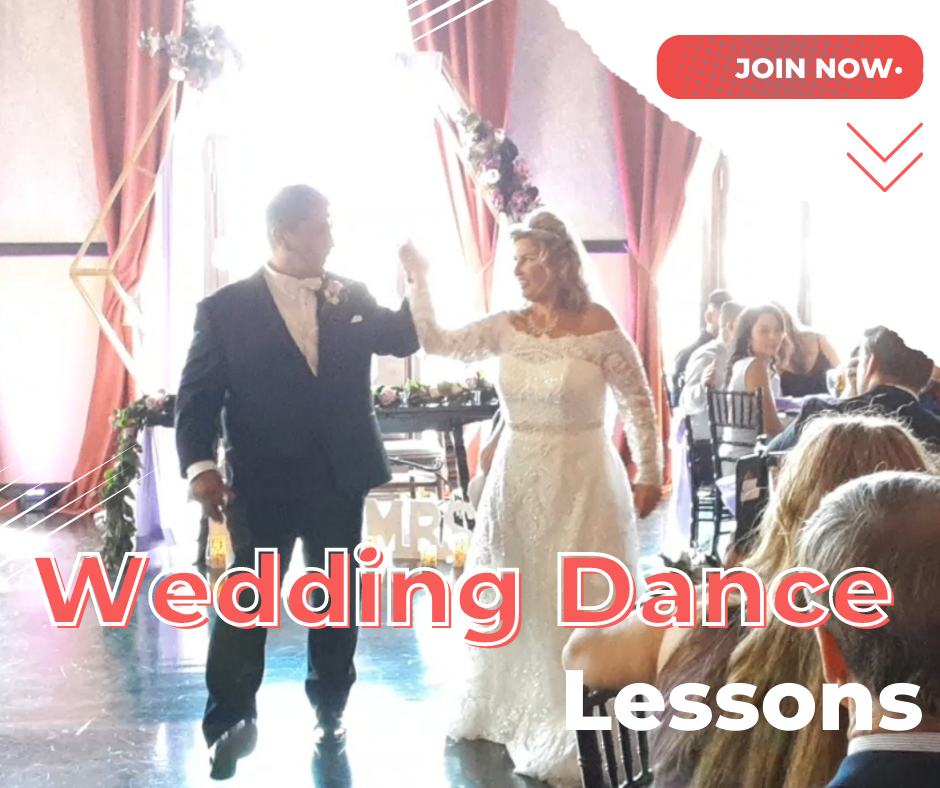 Pricing Options
First Look (Most Popular): 6-45min Private lessons just $690 per couple. (Our Most Popular Option!) This gives you just enough time to work on the basics, a couple of moves in the middle and of course a wonderful entrance and finale along with time to practice and perfect.
First Embrace: 9-45min Private lessons just $945 per couple. Great for the nervous bride or groom or those rhythmically challenged to give you a beautiful first dance with extra time to work on musicality and style.
First Kiss (Best Value): 12-45min Private lessons an amazing $1179 per couple. Be the master on the dance floor. This is for that specific choreography, the dance you saw on the internet or something well known such as Dirty Dancing so you can wow all your guests.
Private Lesson Availability
Private wedding dance prep lessons are available Mon-Wed & Fri with limited availability on Saturdays. In general we start offering lessons after 2pm until around 9pm during the week, and on Saturdays from around 11am until early afternoon.
Actual availability changes on a regular basis depending on studio availability and the teacher's group class schedule. Please provide at least 3 different options for your availability to help us find the best match.
Getting Started with Your First Dance
Please complete the below Request form as fully as possible. We will respond to you within 24 hours.