Salsa, Bachata & Cumbia Group Classes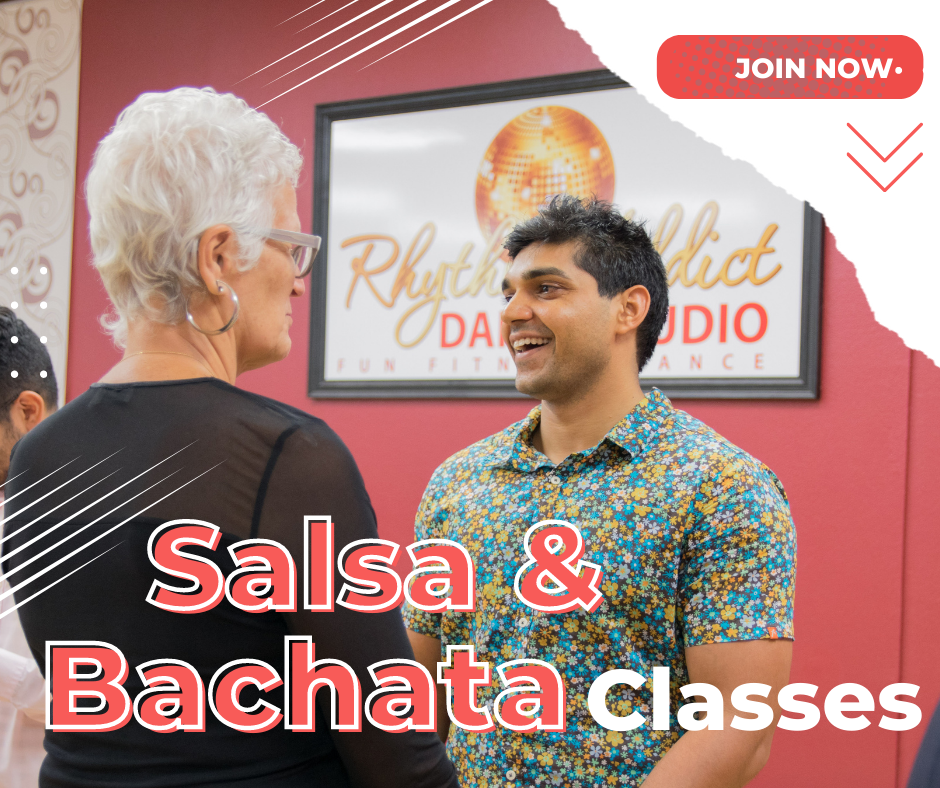 Flexibility, Frequency & Quality with Fun!
Start at any time - with or without a partner.
For your 1st visit (and beyond) plan to join us for any of our Foundations classes, and then put the feet together with the hands with our Partnering Level 1 classes. All New Students can attend the Foundation classes. Teacher approval needed to attend the Partnering Level 1 class - plan to stay whether you participate or observe.
Pay per class ($25 each), get an 8-class package ($160), or take advantage of our New Student Special that gives you 2-weeks of beginning level classes.
Everyone is asked to register for your upcoming visits. Plan to arrive 10 min before your first class to get situated and start on time (any arrival after class has started will need to be rescheduled). Call/Text with any questions to 909-921-8454 or send us an email through the below contact form.
Ready to Start Dancing?!?
We make learning to dance easy, so we also try to make becoming a student easy too.
Ready to become a student and book a class? Go to Book a Class - you'll be prompted to Create an Account and from there you can book your first class!! Take advantage of our "Book & Pay Later" so you can experience a class and then decide on the best package for you!
You're interested but before you book a class you have some questions or want to know a little bit more? Go to our FAQ Page, or use the handy Contact form here and we'll email you back within 24 hours Mon-Thu or 48 hours Fri-Sun.
Terms & Conditions
All students must be 18+ years of age to attend group classes
Appropriate footwear required for all classes, socials, bootcamps, etc. No flip flops or open back shoes allowed for safety reasons. Entrance will be refused if wearing unsafe shoes.
Classes start on time. You risk being turned away if you arrive after class has already started.
Walk-ins accepted until 15 minutes before the class starts. Save time by creating an account and registering for your classes online.
New Students/First Visit: You must be registered for a Foundation class to attend, or you have already spoken with studio owner in advance to attend anything other than Foundation on your 1st visit. Any arrival for anything other than Foundation on your first visit risks being turned away.