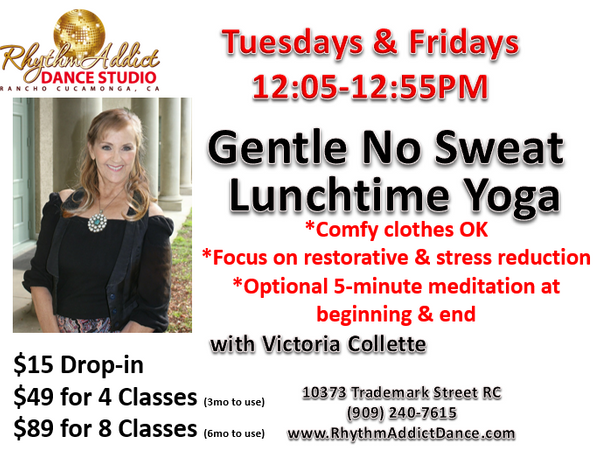 Gentle No Sweat Lunchtime Yoga
A daytime addition at RhythmAddict is our one hour Gentle, No Sweat Yoga with Victoria.
Come in comfy clothes - yoga clothes not required - do bring a mat since we do a mix of chair & floor exercises - and come enjoy a relaxing, grounding, stress relieving, balance building comfortable hour of "me" time.
To fit your lunch hour, class starts at 12:05pm (optional 5 minute meditation at 12pm) and goes until 12:55pm (optional 5 minute meditation until 1pm).
$15 Drop in OR Save $$ with a package
4 for $49 or 8 for $89
*Comfortable clothes. Bring a mat.*