Salsa & Bachata Group Classes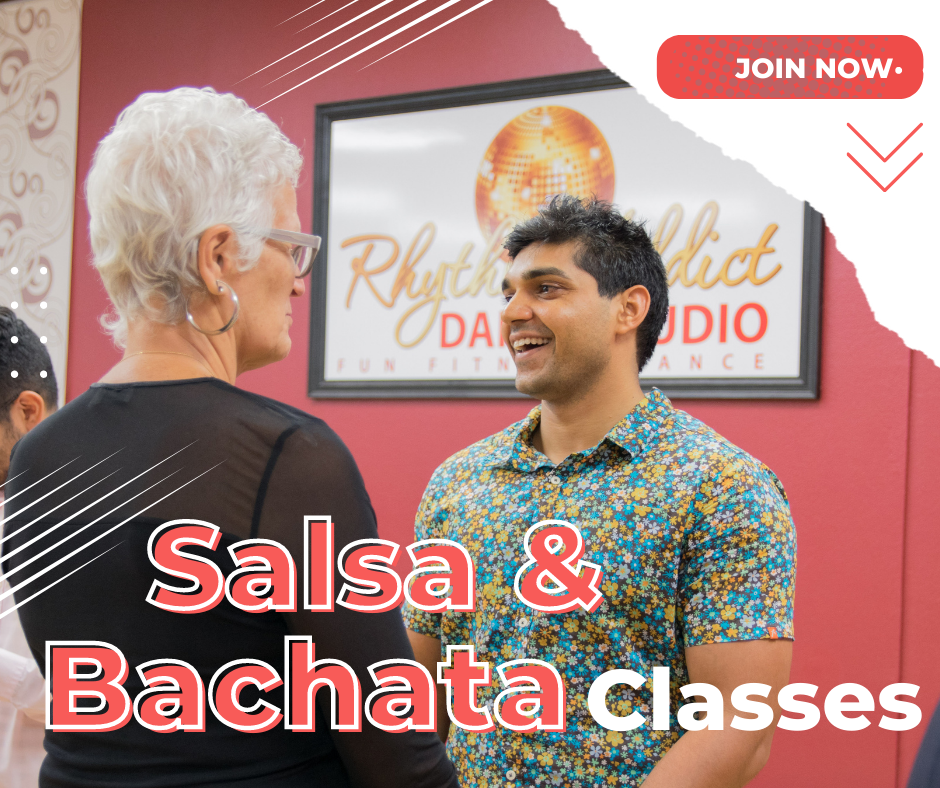 Flexibility, Frequency & Quality with Fun!
Start at any time - with or without a partner.
For your 1st visit (and beyond) plan to join us for any of our Foundations classes, and then put the feet together with the hands with our Partnering Level 1 classes. All New Students must attend at least one Foundation class in order to be allowed to attend a Partnering class and are expected to attend Foundation classes during their first month at the studio.
Pay per class ($25 each), get an 8-class package ($160), or take advantage of our $99 New Student Special that gives you 2-weeks of beginning level classes plus either a 3-hour Bootcamp or a 30min Private Lesson.
We don't have any front desk staff, so plan to register for your upcoming visits. Plan to arrive 10 min before your first class to get situated and start on time (5 minutes or more late for your first class and you'll be asked to reschedule). Call/Text with any questions to 909-240-7615 or send us an email through the below contact form.
Ready to Start Dancing?!?
We make learning to dance easy, so we also try to make becoming a student easy too.
Ready to become a student and book a class? Use the handy Registration form with the link here (Do NOT use the MindBody App to create an account).
You're interested but before you book a class you have some questions or want to know a little bit more? Go to our FAQ Page, or use the handy Contact form here and we'll email you back within 24 hours Mon-Thu or 48 hours Fri-Sun.